THE PINNACLE OF LUXURY LIVING
New private home sales hit a more than 2-year high amid recession, Straits Times 16 Oct 2020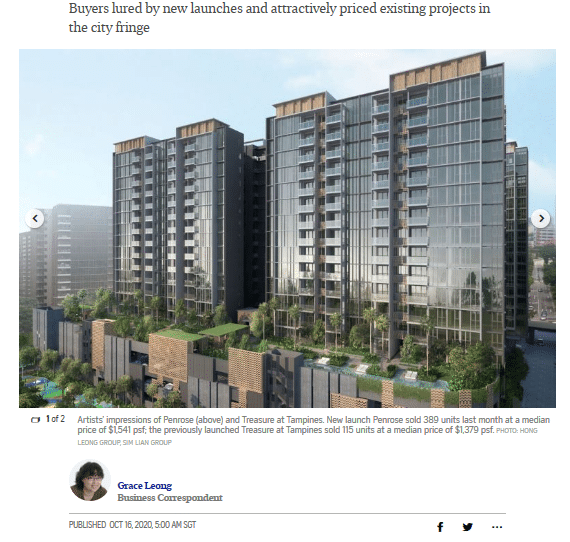 The private home market continues to defy gravity amid the pandemic, with last month's sales up for a fifth straight month to hit levels not seen for more than two years.
The robust numbers – 1,329 units sold, 5.6 per cent more than the 1,258 in August – came despite a fall in the number of new homes launched last month.
This was the highest number of private new home transactions since July 2018, when 1,724 units were transacted after new property cooling measures fuelled a surge in sales from buyers rushing to beat the deadline.
Attractively priced projects in the city fringe – known as the rest of central region – continued to fuel sales last month, accounting for nearly 65 per cent of total transactions, analysts noted.
The standout among three new non-landed launches last month was Penrose in Sims Drive, while existing top sellers such as JadeScape and The Woodleigh Residences also fared well.
Penrose shifted 389 units at a median price of $1,541 psf to account for about 45 per cent of total developer sales in the city fringe, according to Knight Frank.